There's no denying it: 2016 was quite a year. It certainly had its ups and downs, but at the end of the day, we're thankful we can look back on it all with a grateful and happy heart. Below is a recap of 2016 and what lies ahead for 2017. Something big is coming, and it's all for YOU!
Continuing education continues all year
Our team continues to learn, all year round. The beauty industry is ever-changing and as a result, we attend and host as many education events as possible.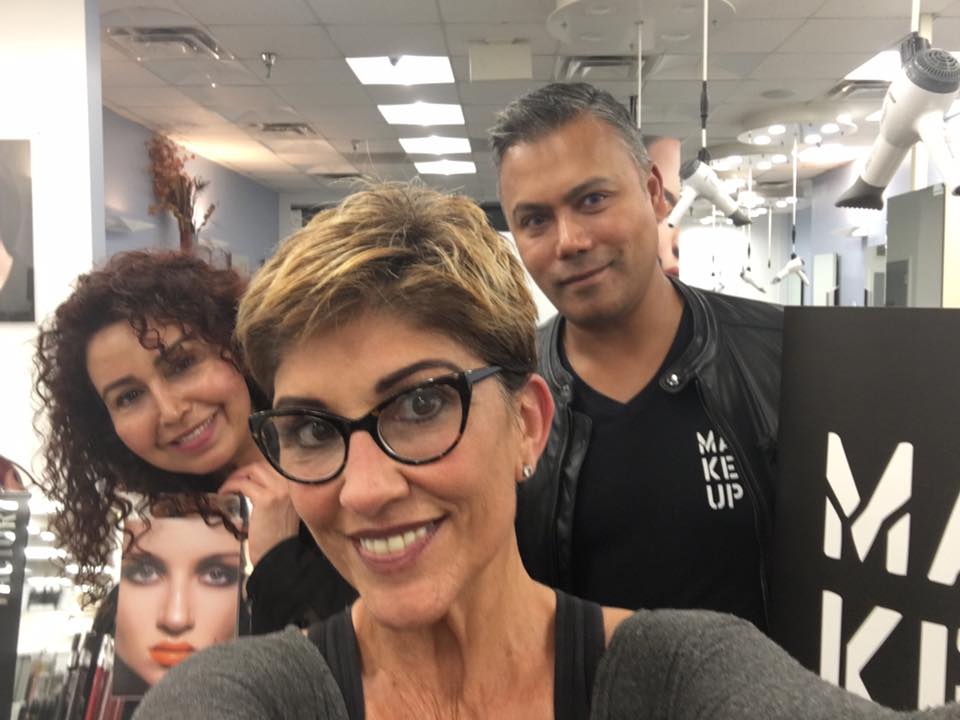 Source: Teresa Kenna Hinton/Progressions | Facebook
From eyelash classes, to makeup trends lessons, to the super important, though admittedly less exciting industry regulation classes, we spent 2016 soaking up all the skills we could and getting ready to dive headfirst into 2017 with our newfound knowledge.
Our HydraFacials MD & wine nights are here to stay
We are excited to continue with a few successful trends in 2017. One is our HydraFacial MD; in fact, it's at the top of the list. The multi-step treatment combines hydradermabrasion exfoliation, a chemical peel, painless extractions, and a potent delivery of antioxidants, and hyaluronic acid peptide-rich serums into one quick treatment to deliver instant results. Best of all, it's suitable for all skin types and is an excellent solution for any number of skin problems, including sun damage, fine lines and wrinkles, dehydration, congestion and acne.
Source: Progressions | Facebook
Won't believe it 'til you see it? Watch the facial in action. Try it for immediate, long-term results with little-to-no pain, irritation or downtime.
Also new: Progressions wine nights. We began offering complimentary glasses of wine every Thursday from 5-9 p.m. in addition to live music on Tuesdays by Alexander Barnett, a classical guitarist whose music talents are impeccable. Consider it a little je ne se quoi to spice up your evening.
Source: photo courtesy Alex Barnett Classical Guitar
ICYMI: A few recognitions we're proud of
In case you missed it: We felt incredibly honored to be recognized by several outstanding publications and organizations this year. This includes being named a Top Work Place by The Washington Post for 2016, receiving recognition for six categories in the annual Salon Today 200 including culture, philanthropy and customer service, being named Mid-Size Business of the Year by the Rockville Chamber of Commerce, and being named Best Salon by Montgomery Magazine.
In addition, one of our very own, Barbara Roybal, was featured on WJLA in December, demonstrating how to easily replicate updos at home. Progressions owner Cindy Feldman was elected to the Salon/Spa Advisory Council Board of Directors for the Professional Beauty Association and was chosen for the cover of Salon Today's January/February 2017 issue. It's been overwhelming in all the right ways, and it makes us incredibly proud to have affirmation that our team and guests receive the best from us. None of this would be possible without our guests, and we're so thankful.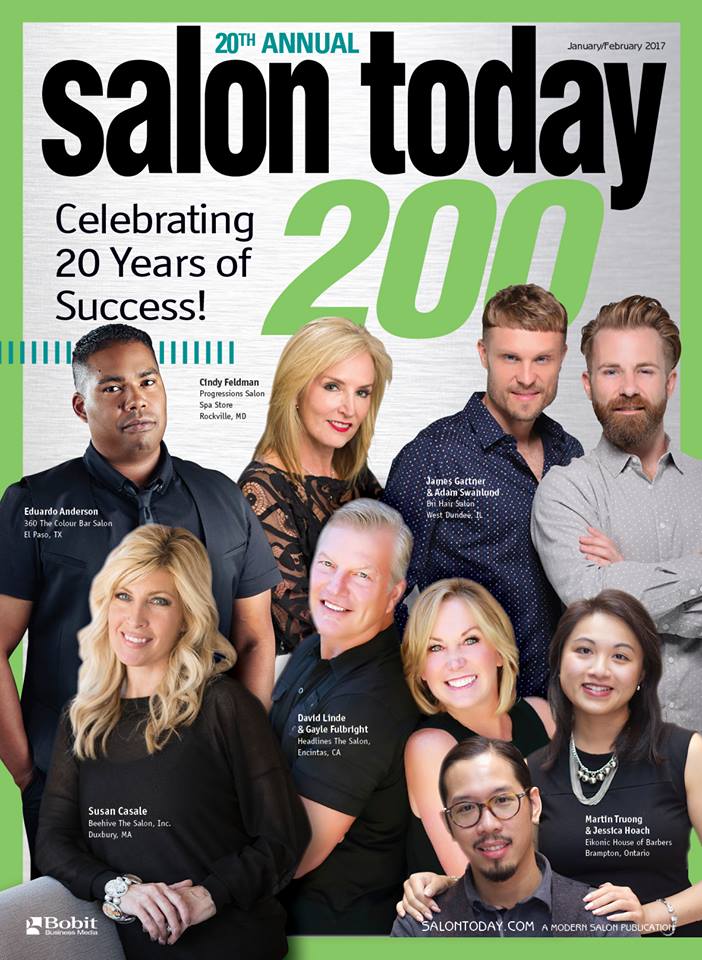 Salon Today |Source: Facebook<M/em>
A preview of what's to come
Got resolutions? We are making a few. In addition to the recurring goals, providing an absolutely unbeatable experience for our guests, for instance, we've got something new on the horizon. In 2017, we'll be launching a new Progressions app that will allow you to have a consultation with your stylist, online. That means you can plan your look, ask color questions, or consult regarding your next haircut, all from the comfort of your home. We'll have more details to share with you as we get closer to our launch date.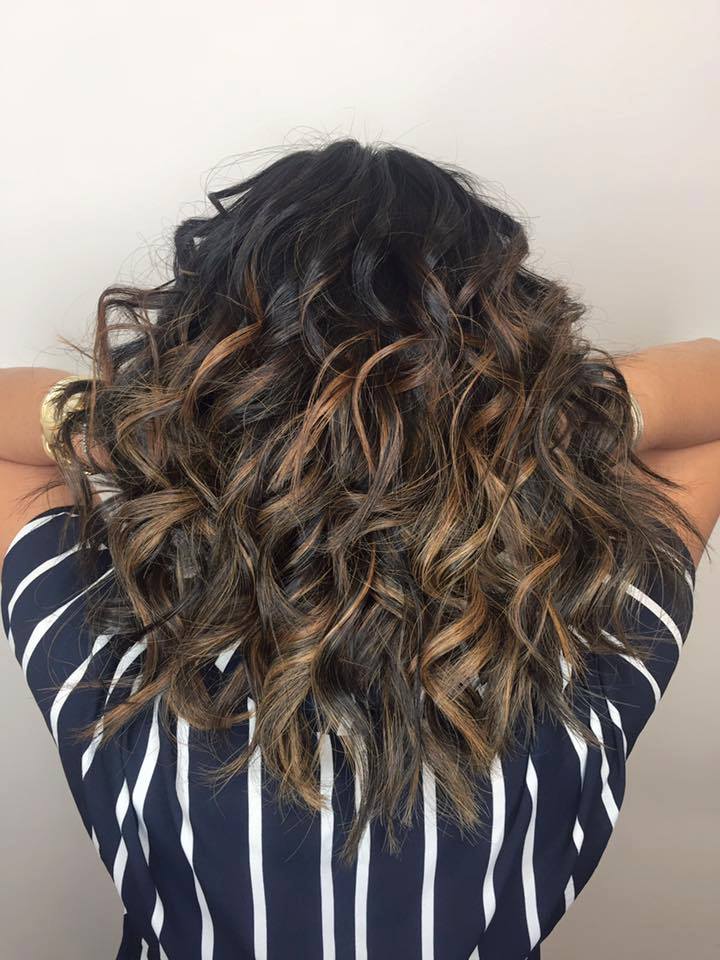 Source: Progressions Facebook/Hair by Kellye
And while we're on the subject of resolutions, if one of yours is to kick your organization skills into high gear, we have a quick pro tip for you: pre-book your next salon and spa service. Though you can do it online, we recommend pre-booking in the salon upon check out. That way, your touch-ups and trims are always right on schedule with no last minute scrambling required. As an added incentive, when you pre-book your next service while visiting with us January 1-31, you'll automatically be entered into a drawing to win an iPad Pro!
Thank you from the bottom of our hearts for another beautiful year. We look forward to seeing what 2017 has in store—whether it's a new look you're after or a new beauty routine, we're happy to help you get there.