While you might think you don't need to change up your routine for winter, there are so many reasons why you should—the drier air, indoor heat exposure, and bitter winds can all take a hefty toll on your skin. To combat dryness, we've rounded up our favorite rituals and products to keep you moisturized—from your head all the way down to your toes.
OUR FAVORITE RITUALS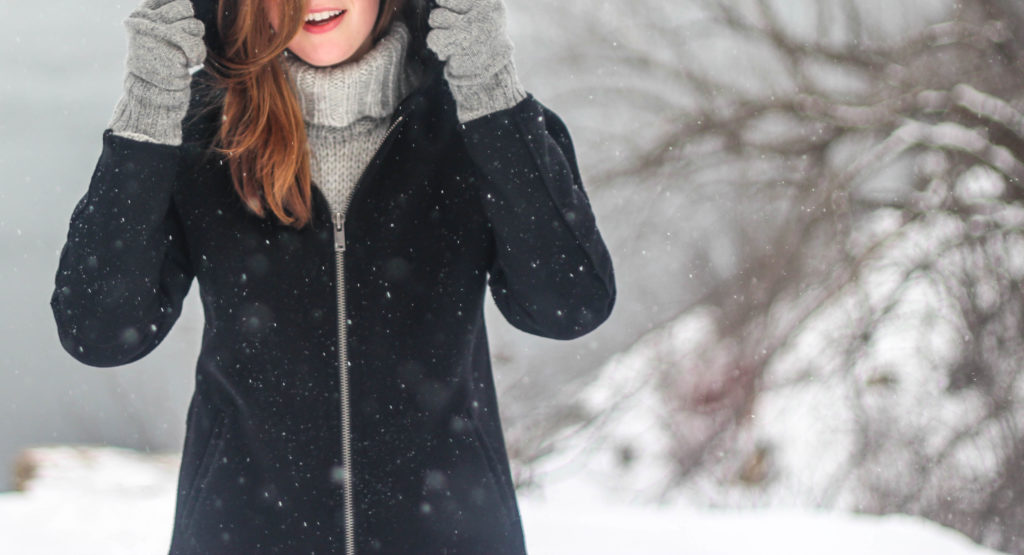 EXFOLIATE REGULARLY
Estheticians Angela and Marina recommend exfoliating regularly (about 2-3 times per week) to rid your skin of dead cells.
Alchimie Gentle Refining Scrub
"Because it's gentle enough on the skin while getting the job done!" –Angela
Eminence Sugar Scrubs
"Your body needs exfoliating too, even if it is not as exposed to the dry air as your face." –Angela
AND MOISTURIZE ALWAYS
To lock in the softness from exfoliating, and keep skin looking its very best.
Alchimie Forever Dry Skin Balm
Ideal for anywhere that needs extra moisture. (We keep one in our purse for on-the-go protection.)
Aveda Hand Relief
Seals in that silky-softness feel for three hand washes.
USE AN AIR HUMIDIFIER
Using an air humidifier in your bedroom at night can comfort your sinuses, but also leave you with softer, more vibrant skin. (Not to mention, the humid air delays signs of aging, too.)
"It makes such a difference to not only your skin, but your body all around!"
–Marina
KEEP YOUR SCALP FLAKE-FREE
Your scalp can get drier than you expect in the winter. Bianca and Silvia suggest using a scalp oil and moisturizing shampoo a few times a week to keep your scalp flake-free. (We'll let you in on a secret: be on the lookout for a new scalp solution line from Oribe coming to our shelves soon!)
Aveda Scalp Benefits
Removes excess build-up for healthy hair and scalp—all the way down to the root.
Shu Uemura Essential Drops
Revitalize the scalp—and more importantly, keep it hydrated.
TRY A HYDRAFACIAL OR SCALP TREATMENT
Winter is the perfect time to give your skin a little extra TLC. Lucky for you, Progressions has the services you need to get your skin and scalp back in check. For skin, Angela recommends a body scrub or facial targeted at your specific skin needs, like Marina's favorites—a Hydrafacial or Eminence Organic Facial.
To help your scalp, ask for a Shu Essential Treatment next time you're at the shampoo station—it's got major hydration at a small add-on price. (Only $15!)
For an at-home facial, here are our favorites:
Kantic Brightening Moisture Mask
"It's a facial in a tub." –Marina
Kantic+ Intensely Nourishing Cream
Lift the appearance of skin and restore its natural elasticity—best for dry and sensitive skin.
While your winter skin and scalp can be hard to manage, we're here to help. Take note of our tried-and-true rituals, and try out any of our favorite products or book a facial online—your skin will definitely thank you.