Source: Progressions
If you've been to Progressions, you know how it feels to be in the hands of a great stylist. They listen. They nurture. They deliver great hair, time and time again. We're constantly asking ourselves how we can make the Progressions experience better for our guests—but what you may not know is that we're always working on making it better for our staff, too.
A heavy focus on education, frequent team-building excursions and simple reminders to take care of each other are among the backbones of our strategy. And it's working. We're thrilled to announce that, for the second year in a row, The Washington Post has named Progressions Salon a Top Workplace in Washington. This is a big deal (more than 4,000 companies participate in the survey each year), and we couldn't be more proud. But the honor truly belongs to our employees. Not only are they the ones whose votes catapulted us to the top, they are the heart and soul of Progressions. So here's why Progressions is a great place to work—in their own words.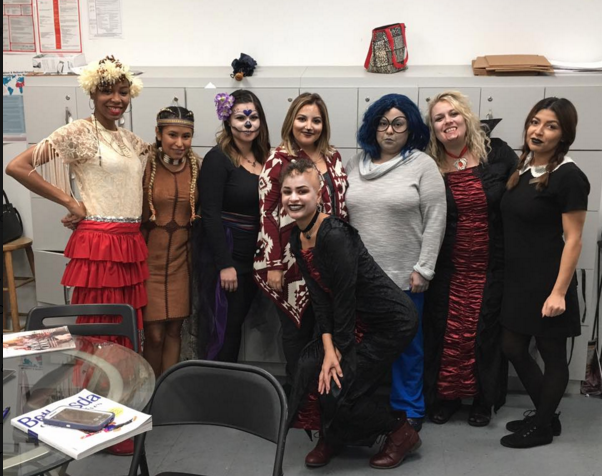 Source: Progressions
We're a family.
What were you doing in 1984? Amazingly, three of our team members can say they were working right here at Progressions. And many others have been with us for the long haul: a third of our employees have worked here for more than 15 years, and two thirds have worked here for more than five years. It just goes to show that once talented, driven and caring people find Progressions, they don't want to leave. And for that, we're beyond grateful—we'd be lost without them!
"Walk in the front door and experience us. You'll have a feeling like no other salon I've been to," says senior stylist Kim Milligan. "That's what attracted me to Progressions. We are about going above and beyond to make a client feel special—not just because it's a job, but because we care. Turnover rate is low because we want to be here. And that's why clients stay."
More than one employee mentioned the feelings of care, love and support they get from working at Progressions.
"I trust my environment and the owner," says senior stylist Barbara Roybal. "The owner has taken such pride in growing our business and providing the best care for us and the salon."
"My favorite thing about working at Progressions is the family atmosphere and the support I get from team members and management," says senior stylist Sung Heinrichs, who started as an assistant in 2001.
Which is great, because when our team feels like family, they're equipped to make guests feel like family, too.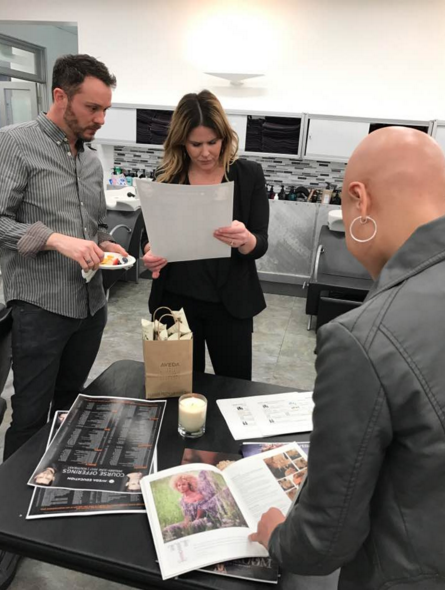 Source: Progressions
We never stop learning and growing.
You could point to our comprehensive 40-week training curriculum for new hires. Or our in-salon education events like monthly "Lunch and Learns," where we have lunch together while brand representatives teach us about products. Or the financial support we give stylists who seek education at outside events. But truly, our emphasis on learning and personal growth exists on a much smaller, person-to-person level.
"Progressions is a strong believer in continuing education, and that is one of the main reasons I chose to work there in the first place," says Issi, one of our new talents. "I see myself evolving in my craft each and every day. Not only do I get outside education on a constant basis, but I get to be inspired by my peers on the daily as well. I am supported 100 percent of the time on whichever new path I want to explore in the field."
"My favorite thing about working at Progressions is future growth plans," says senior stylist Ashleigh Gottlieb. "I always know there is opportunity to move up in the company."
Education ensures we can provide the best possible services to our guests. We hope to never stop learning and serving you to the best of our abilities.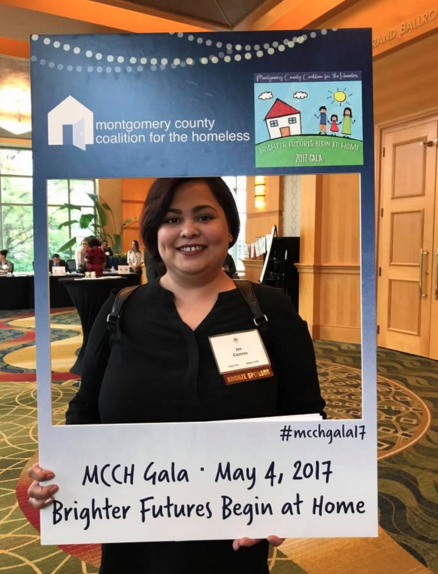 Source: Progressions
We love to give back.
In our experience, great jobs offer employees the space, structure and support they need in order to become their best selves. Progressions' emphasis on charitable giving lets staffers experience the personal growth and intrinsic rewards that come from serving their community.
"We take part in charitable events and events in the area," says manager Megan Konieczka. "We cut hair at the homeless shelter quarterly and sponsor a local farmers' market."
It only feels right to give back to the community that gives us so much and that we love being a part of. We do fundraising for Children's Hospital of D.C., organize holiday food drives, coat drives and angel trees, and support Susan B. Komen Institute and Baltimore Oncology Center with a percentage of our retail sales—just to name a few causes close to our hearts.
"Our true vision is to add value, whether with our services or giving back to local organizations with a cause," says manager Kaya Vidangos, who started as a member of our guest services team in 2010. "We want to be as involved as possible!"
These are just a few reasons our employees are happy to be here—and we are eternally grateful they choose to share their talents with us. If you want a deeper understanding of just how unique Progressions is, follow Barbara's advice.
"Take the time to visit our very special environment," she says." We will do our best to make your vision come true. Just try it."