At Progressions, we believe learning never ends. This belief kept us ahead of industry trends and changes throughout the past 30 years. It means we continually attend conferences and seek training that will help us become better stylists, educators and managers. Most importantly, improving our craft through continuing education enables us to exceed your expectations each and every time you walk through our doors.
An owner with a vision
Education is so important to our owner, Cindy Feldman, that she serves as an elected member on the board of directors of the Professional Beauty Association as well as on its Salon/Spa Advisory Council. Through her work with these organizations, she enhances curriculums and strengthens professional licensing requirements for the entire salon industry.
Cindy also brings those standards of training back to all of us at Progressions, where they are enacted the day a stylist starts their new career with us. After obtaining their state board license, new stylists enter into our 40-week advanced training program, during which we certify them to be a Progressions stylist—and where their continuing education has only just begun.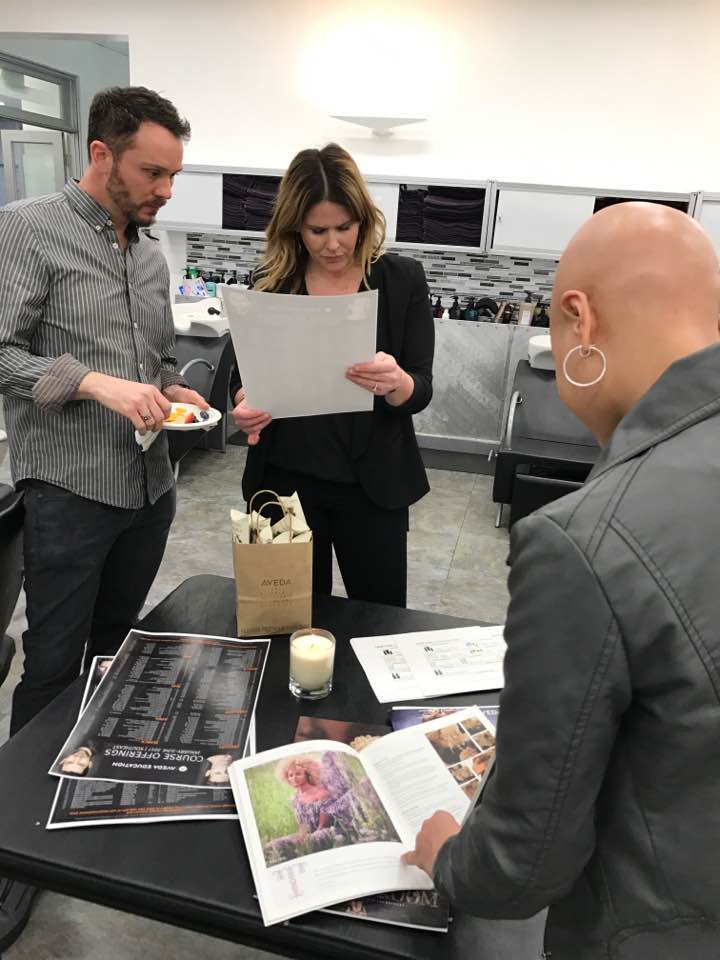 Source: Progressions
"For stylists, their career path here has proven to lead to success," says manager Kaya Vidangos. "But the learning doesn't stop with them. Our guest services and management teams are also always attending educational courses which help us keep growing and being the best at what we do."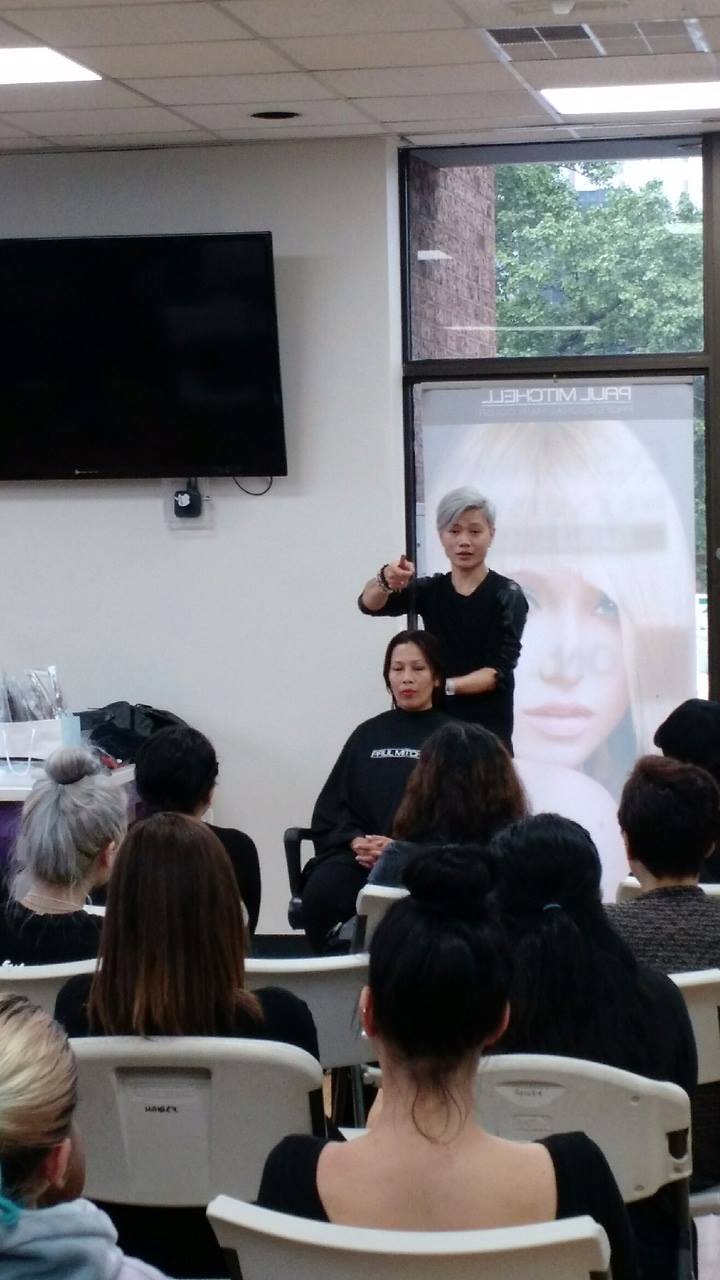 Source: Progressions
We travel the world to better serve you
In fact, we've already done some traveling this year—and our schedule for the rest of the year is filling up quickly. In June, we attended the Millennium Conference in Ft. Lauderdale, as well as salon training from Sonna Brado, an award-winning salon owner, artistic director for KMS California and industry leader and educator. In July, we're traveling to the Professional Beauty Association's North American Hairstyling Awards in Las Vegas and we'll be with Behind the Chair in Austin this August. Then we're taking our talents (and notebooks!) to the Big Apple (to the Arrojo Expo in NYC) and even Europe (to Goldwell Color Zoom in Barcelona) come October.
At these conferences, trainings and award shows, we always find ourselves collaborating, learning and becoming inspired. Being surrounded by industry greats and collaborating with other top salons across the country (and the world!) only helps us to become better stylists—and a better salon.
But we don't always have to travel. We often bring the education to Progressions, hosting two-hour "Lunch and Learns," in-salon education sessions that bring in brand representatives during lunch. We host these events about everything from new product launches to round-table discussions of what other team members are working on.
Guest education is important, too
Source: Progressions
"Progressions Salon Spa Store is a strong believer in continuing education, and that is one of the main reasons I chose to work here in the first place," says stylist Issi Rivera. "One of my favorite things in life is learning. And at Progressions, I am constantly learning something new."
Just as our stylists are continually learning, we want you to be, too.
Over the years, we've found that the natural curiosity that fuels our team's devotion to learning is something our guests share. That's why we regularly host classes that allow our guests to discover new topics and techniques, as well—and they're all FREE.
We've held workshops on everything from makeup to blowouts to skin care (including highlighting one of our favorite lines, WrinkleMD). We also always offer special savings for attendees. Tempted yet? To be in-the-know for our next class, stay tuned to our Facebook page, where we always announce upcoming workshops.