You already know Progressions is one of the top hair salons in Maryland, but did you know that includes expertise in eyebrows, as well? Our Senior Esthetician, Teresa Hinton, is one of the Bethesda-area's foremost authorities on eyebrow design.
An esthetician for 16 years, Teresa became an eyebrow design specialist 10 years ago. She completed advanced microblading certification in 2017 to put her in the elite class of experts in this brow-enhancing technique. In fact, she had to complete 100 microblading examples during training to earn her status.
We asked her the most common questions our guests have about microblading, and gathered all the details for you! Read on to find out if this semi-permanent brow solution is the answer for you, and check out more of Teresa's work on Instagram at @browsandbeautybyteresa.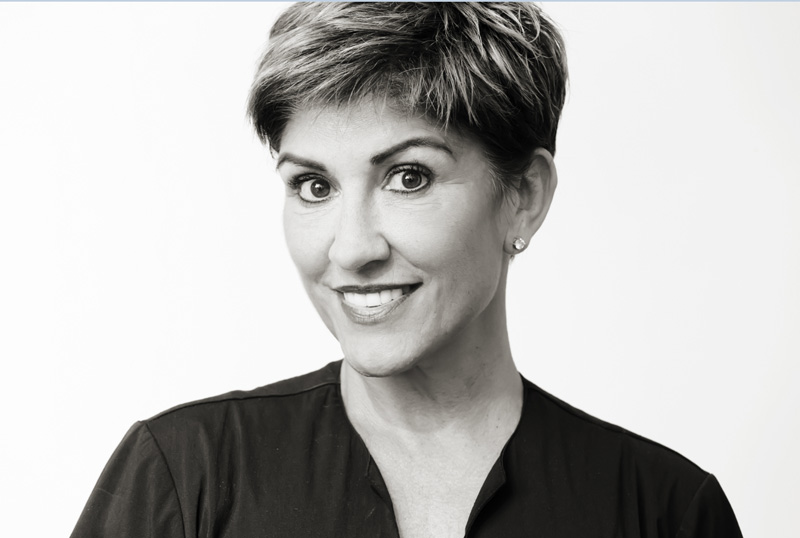 What is microblading?
Microblading is a brow-enhancement technique using semi-permanent makeup to create fuller brows with realistic "hair" strokes. The results last several months. In a two-step procedure, we manually implant pigment into the upper layers of skin using tiny sterile needles to create the appearance of individual eyebrow hairs. Microblading can be for everyone, but especially for guests with hair loss, or with eyebrows that are thinning, uneven, patchy or over-plucked.
How long does it take to get the brows of my dreams?
It begins with a consultation and health questionnaire. This is a 30-45 minute appointment to determine if the guest is a good candidate for the procedure. We discuss lifestyle, desired look, pigment color, after-care, and maintenance. (If a guest is not a candidate for microblading, we look at our other brow-enhancement solutions and find the best one for them.)
The first microblading session lasts 2-3 hours. The second comes 4-6 weeks later and is when we fine-tune the results if additional enhancement or touch-ups are needed.
View this post on Instagram
Does microblading hurt?
Our guests range the sensitivity from an annoyance to slight discomfort. Most of our guests do not require numbing; however, if they do, we use a topical agent.
What is microblading maintenance and upkeep like?
When guests follow our after-care instructions, depending on their skin, they can expect results to last 8-12 months before needing to come in for a touch-up. Guests who tend to have more frequent touch-ups have oily or young skin; are swimmers in chlorinated water a lot; or get regular peels or use aggressive cleansers.
View this post on Instagram
What are some myths you want to clear up about microblading?
Myth: Don't get your eyebrows wet for several days after your procedure.
Fact: Eyebrows should be washed lightly as soon as you get home, with fingertips using gentle sensitive soap. Make sure brows are completely dry, then apply your healing salve as instructed.
Myth: I can go to the pool or the beach right after microblading as long as I wear big sunglasses or a hat, and don't get my face wet.
Fact: Sweat pushes out microblading pigment. We recommend staying cool or minimizing opportunities to sweat for the first 7-10 days after the treatment.
What's your favorite part of microblading?
As with all guest services, it is about connecting with them and building a relationship of trust. The first time a guest looks in the mirror to see "the art of microblading," I know from their reaction that I have made a beautiful difference in how they feel. No longer do they have to stress about "having to" fill in their brows daily with powder or pencil.
If microblading sounds like the answer for your brow issues, you've come to the right place! To book a microblading service at the best hair salon in Bethesda, click here to get an appointment online or call us at 301-231-8757. Why spend any more time on your brows when you can say every day: #IWokeUpLikeThis!