You've heard the instructions while flying—In case of an emergency, please put on your own oxygen mask before assisting those around you.
In life, the saying is still applicable. As the holiday season approaches, we're here to remind you that taking care of yourself first and foremost is crucial to enjoying a stress-free season.
Cindy Feldman, owner of Progressions suggests that you will be able to be fully present for your loved ones if you take care of yourself first. "The best you will result in your best holiday."
Need a bit of advice about how to do actually do that? Read on.
Pre-book now to thank yourself later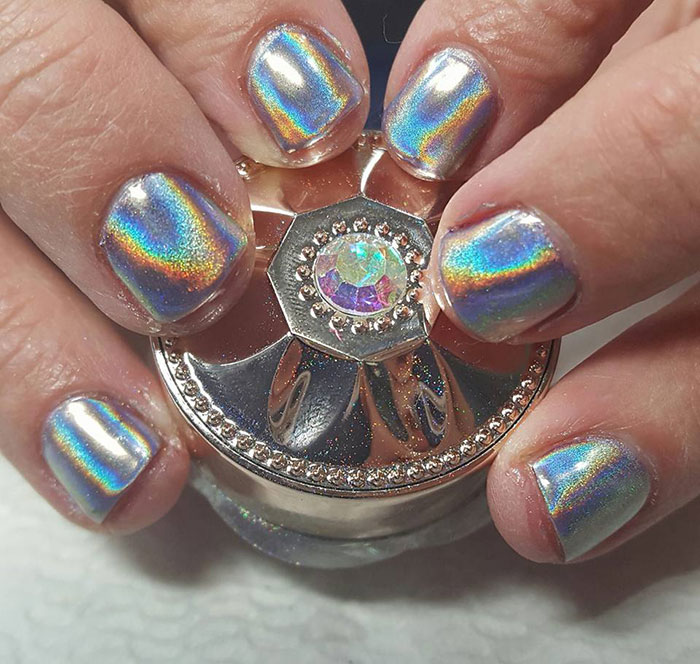 Your best self has her holiday planned out—the foods and the desserts, the grocery list, the presents. Planning and prepping now will almost always result in less stress later. That means the moment after you open that party invitation should be the moment you call us to book your self care services.
"Pre-booking makes life so much less stressful. That goes for everything, not just hair appointments," Cindy says. "Guests can pre-book facials, makeup appointments, nails, whatever service they need. My advice is to think about what you have coming up—family photos, for instance—and go ahead and make the call."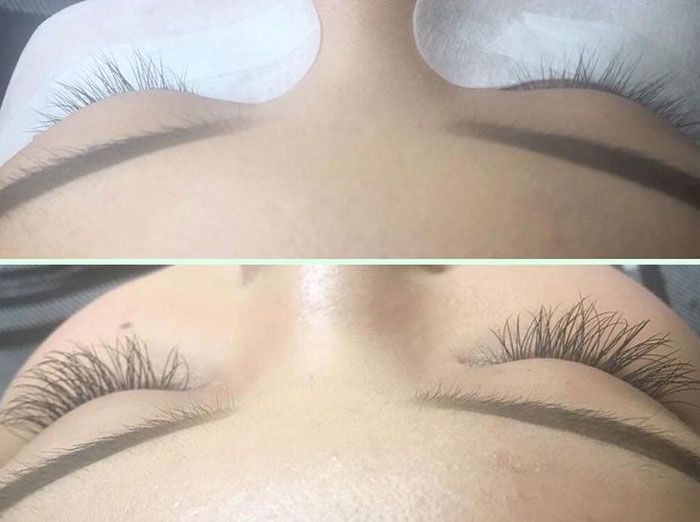 Another time-saving tactic we recommend? Lash extensions. Not only does the service give our guests great results, lush lashes add extra special oomph to your party pics. Plus they shave minutes off your morning routine…and they last as long as three weeks.
Spray the stress away with Sprayology
The holidays are filled with parties, family gatherings and booze (if we're being honest). Our go-to the night of? Sprayology Party Relief. Spray it to help with the dehydration and even when you're feeling groggy the next morning. Small and convenient, the spray is portable and can fit into a purse (or in a pocket).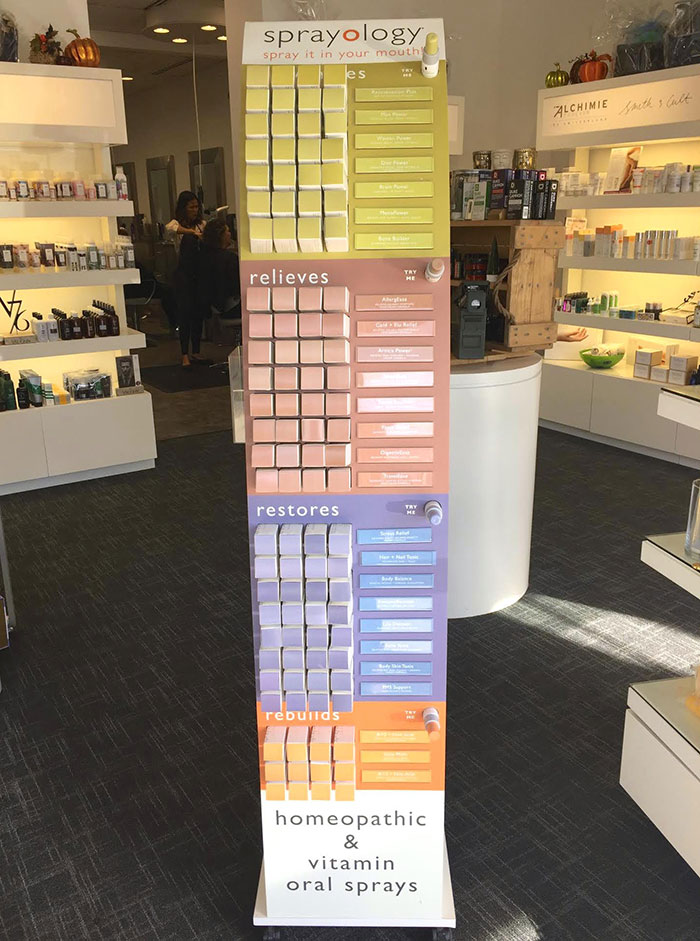 But it doesn't end there. Sprayology's line is extensive. From digestive health to immunity boosters, they've got you covered no matter what comes at you during the next few months. Developed over the course of many years, the products are non-toxic and safe to consume with other prescriptions. So whether you're stressed, feel a cold coming on, have trouble sleeping or just want to take a proactive approach, Sprayology has you covered.
Speaking of a proactive approach, mosquito-born diseases have been unfortunate topics of discussion as of late. If you're like us, you hate the repellants that have that…certain smell. Enter Aromaflage.
Aromaflage is an all-natural mosquito repellant that actually smells good. Really. Also easily portable, we're packing it for all of our holiday travel down south—and you should, too. When we're not on the go, we're lighting it in candle form at home.
Go pink and kick off the giving season
To us, the start of the giving season begins in October with Breast Cancer Awareness month. During the month, you'll see our storefront aptly decorated, us wearing pink with our jeans on Fridays and our retail stocked with products that support research. Plus, for every pink extension we put in, we donate a portion directly back to the Greater Baltimore Medical Center.
While we're especially mindful of giving back during the holiday season, it's something we strive to do year-round.
"The gem about giving back is that it is the one thing that can't be purchased," Cindy says. "Ultimately, we're all connected. Those feelings we get in return when we help others…we can't buy. And that is the ultimate expression of the season."
It's a snowball effect. By giving positive energy, you get positive energy. And that provides a win-win.