As a bride, there are a lot of crucial details to consider (like your wedding venue, guest list, and of course, a dress), which can be both exciting and stressful all at the same time. Once you've nailed out the details of your big day (invites freshly stamped), it's about time you start focusing on yourself—about three months before your wedding, to be exact. Ahead, we've given you the only bridal beauty timeline you'll need for your wedding. Named one of the best hair salons in Maryland by Bethesda Magazine, at Progressions salon spa store, we not only want to be a part of it, we truly want you to be glowingly happy—and have the best day ever.
THREE MONTHS BEFORE
• Schedule your Complimentary Bridal Consultation
So, you've got 90 days before the big day—that's double digits! In between your bursts of excitement and minor freak-outs, we suggest scheduling a completely complimentary Bridal Consultation. You'll meet with our bridal experts to discuss your wedding style, exchange pictures of your #inspo (Meghan Markle, anyone?) and schedule your Bridal Hair and Makeup Trial. Our consultations not only provide peace of mind, but they help the trial process run smoothly, too.
ONE MONTH BEFORE
• Schedule your Bridal Hair & Makeup Trial
• Start moisturizing every day & night
Now's the time to schedule your Bridal Hair and Makeup Trial. Almost as good as the real thing, this is the time where you try and set your hair and makeup for your wedding. As stressful as that sounds, your Bridal Consultation (and Pinterest boards packed with years of dreaming) probably got you set on your special style. (And if it's still not perfect, we've got great news: you've still got an entire month to come back.)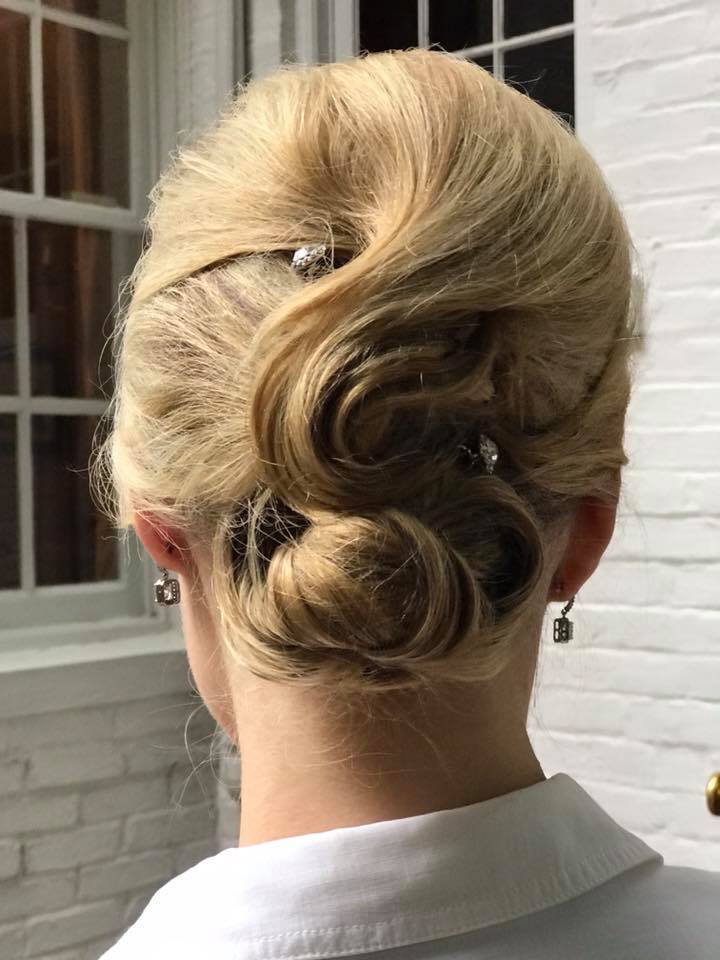 Getting in the habit of moisturizing every day and night is something we've heard for ages, but might not have set into practice. One month before your wedding is the perfect time to start, especially around your eye area, for that soft appearance and natural glow. (And reduced under-eye circles.) We love anything by Alchimie—especially the Tightening Eye Contour Gel.
TWO WEEKS BEFORE
• Schedule a hair cut & color service
Veil or not, for those brides (and grooms) in need of a trim, we'd recommend scheduling a service at the sweet spot of two weeks before your wedding. This also applies to color-treated hair, too, for fresh, touched-up tresses.
ONE WEEK BEFORE
• Get your Individual Lash Extensions
For naturally long lashes that can outlast your honeymoon, our Individual Lash Extensions make for the perfect addition to your bridal beauty checklist. Glued atop your natural lashes for that woke-up-like-this feel, you'll be on-trend, and leave your groom oh-so swooning. These extensions shed with your natural lashes, lasting for around a month after application date without any maintenance visits. Should you want your lashes to last even longer, we'll have you come in for touch-ups every two to four weeks.
THE DAY BEFORE
• Drink a LOT of water
• Wash your hair the night before & let it air dry
Drink a LOT of water. (We mean a lot.) This will keep your skin glowy and your body feeling good. You've got a long night ahead of you! If you have a wedding day appointment scheduled, we'd recommend washing your hair the night before and letting it air dry—this gives us a fresh (but not too fresh) canvas to work with, and saves you the trouble in the morning to boot.
YOUR WEDDING DAY
• Wear a button-down cotton shirt (both for you & the wedding party) to keep cool
Grab the champs and your girls—we'll take care of the rest. Tell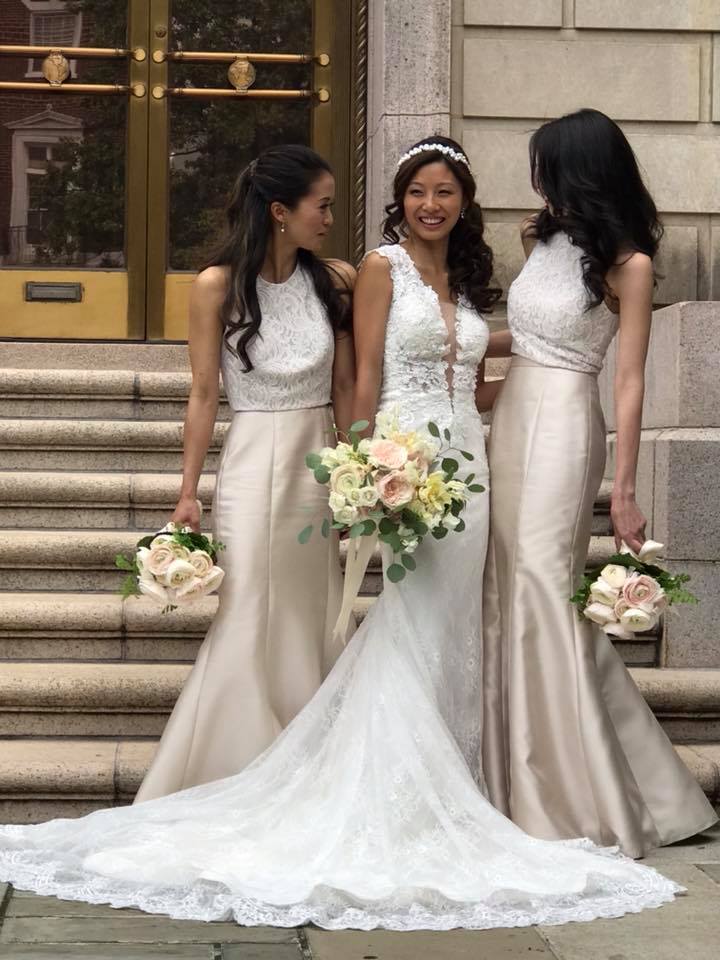 your maid of honor to pack a bottle of Oribe Free Styler Working Hairspray, too—it's an ultra-fine, ultra-dry mist that can be layered, styled and reworked (perfect for those pre-vow fixes).
SUMMER 2018 BRIDES: THIS ONE'S FOR YOU
Needing some extra inspiration as you dream up your fairytale look? Our experts are noticing lots of loose, fun up-dos—something that looks effortless, yet totally glam. As for makeup, it's a total match—natural, dewy looks are all the rage, with a dramatic smokey eye or lash for that wow-inducing pop.
THE PROGRESSIONS SALON SPA STORE DIFFERENCE
We'll pop the bottles for you (or record a Boomerang of your girl gang), and we'll try our hardest to understand your crew's inside jokes. We'll be the first to like and comment, "YAAAS!" on your debut honeymoon selfie, and no matter your getting-ready playlist, we're known to start up a jam session. (Or two.) In other words, we truly care about making this your best day ever—and our unparalleled customer service and experience really does speak for itself. On or off-site, the Progressions salon spa store difference couldn't be more simple: it's all about you.
BRIDAL EXPERT BARBARA'S LAST NOTES 
Self-care

is so important.

Get a facial done (at least) a week in advance!
Pick pictures of what you like for your trial so we have something to work from.
Bring your hair accessories & veil to the trial.
Remember those cotton button-downs on your big day to minimize sweat & stay cool!
Recognized for our exceptional customer service by Salon Today, one of the reasons we're the best hair salon in Bethesda is because we live to serve you—especially when it comes to your wedding day. To get started on a complimentary bridal consultation or book a service, book online or give us a call—we're just as excited as you are!