The Progressions team recently attended Front Row, a hair education festival hosted by Luxury Brand Partners, owner of Oribe and other premier beauty brands. The event featured amazing hands-on learning opportunities and tons of inspiration. Not only was it a great experience for our team, but two of our stylists, Eunice and Issi, had their entry to the Oribe Front Row Instagram Contest displayed for all to see! Here's an account of our weekend by our Inventory Specialist, Kaya Vidangos: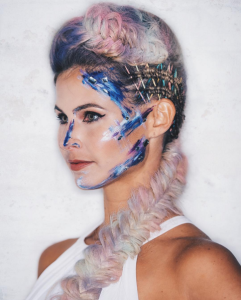 Front Row was so great!
Our first day was super exciting, as we saw Issi and Eunice's contest entry as soon as we walked in the venue. It was an emotional moment for them, and only about 20 of the photos were up on display.
Each brand in Luxury Brand Partners had their setup with merchandise for sale, from shirts to bags, socks, and even a hair coloring book which was hilarious. There was other fun things like a photobooth, bar, performers on unicycles, and more. We got a sneak peak at Oribe's new venture: makeup and skincare! They're starting with just a few polishes, lipsticks, body and face washes, day creams, etc.
Mainstage Day 1 had Oribe and Goldwell color and it was super inspiring. On Day 2, owner Cindy Feldman and I attended the Idealogue Owner's Forum with Jim Collins. We learned so much about leadership, keeping a vision, and really working off your strengths. I could go on about that forever but that was the main takeaway I got!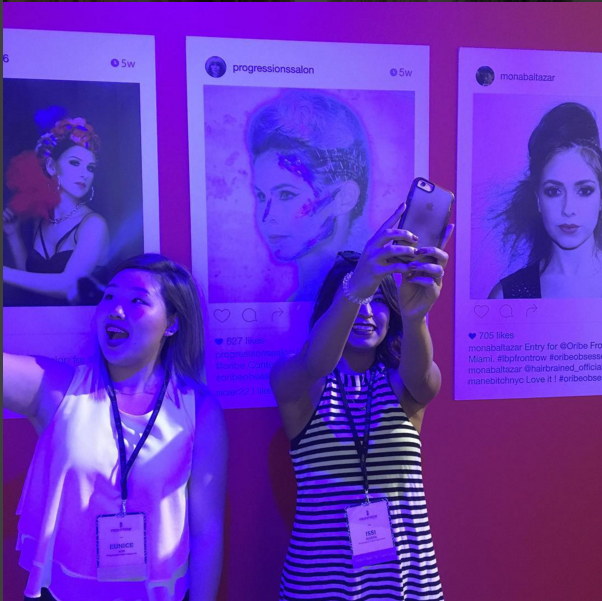 Meanwhile, Navan did Oribe hands on and Kim was his model. They did a fabulous style and got to use three new hair products coming out in a few months! He even got to take them home and our whole team went nuts.
Also, Eunice, Issi and Alice attended the Butterfly Circus class. There were 7 or 8 different stylists that showcased their work and it was extremely inspiring to them. It was a combination of coloring and cutting, and there were so many techniques that they left bouncing off the walls with excitement. They are still talking about it!
The third day was short, third Mainstage and the men behind R+Co had a Q&A and then did some work.
They consisted of: Howard McLaren, who started with Bumble and helped bring razor cutting to the U.S.; Thom Priano who does mostly men's cutting and is behind the Calvin Klein ads and GQ; and Garren, who is behind major celebrity transformations (like Madonna) and does a ton of the Vogue covers. Hearing their stories and how they came to be hairdressers, what they would be doing if they weren't, and what their visions are for education and the future of the industry was extremely interesting and inspiring.
Besides Issi and Eunice's big moment, the other major honor the Progressions team got to experience was when LBP recognized 15 salons in attendance, including Progressions, for our amazing philanthropic work. Between the 15 salons that were honored, we raised more than $2 million in 2015 for our chosen charities! We were very proud and grateful to be in such great company.
Can't wait for next year!