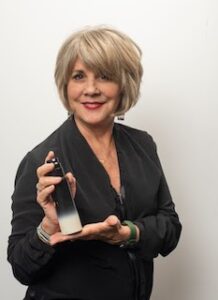 Barbara came on board with Progressions in 1984 and has been a huge asset to the team from the very beginning. Any challenge that was put in front of her was met with passion and excitement! 
With a heart for service, providing the very best guest experience has always been a big part of her salon life. She knows that there is a lot of earned trust when it comes to hair services, and for many, hair is a self-identifier and a security blanket of sorts, which is why Barbara's background and degree in psychology truly allowed her to relate to her guests in a more intimate way. 
Throughout her career, Barbara has always continued to learn and add skills to her tool kit, pushing herself to embrace the discomfort that inevitably comes along with growth. As her career progressed, Barbara built her own beauty business, Beauty at your Door, and became licensed with the I.A.T.S.E. theatrical union for makeup artists and hair stylists.
View this post on Instagram
Barbara was able to push even further to earn many opportunities to work at celebrity events around Washington, DC; some of which include TV shows (The Wire, West Wing, House of Cards), films (The Wedding Crashers, Step Up 2, Minority Report), events (Inaugurations, The Kennedy Center Spring Gala), and theatre (Mama Mia, Sound of Music, Wicked), just to name a few.
View this post on Instagram
Though she has had such an exciting career, her true legacy at Progressions will always be the thousands of clients she made happy over her time with us, and we are so grateful for all of her time and care. 
Barbara, we are sad to see you go, but we are so excited to see what amazing things retirement has in store for you!