May is Melanoma month and Progressions salon spa store wants to be certain you had the facts: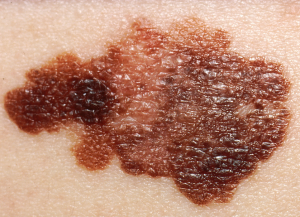 • Melanoma is the deadliest form of skin cancer
• Each year, there are 130,000 diagnosed new cases of melanoma in the United States
• Every hour, 15 people in the United States are diagnosed with melanoma
• One in 55 Americans will get melanoma in their lifetime
• Every hour, one person dies from melanoma in the United States
• The incidence of melanoma in young, adult Caucasian women rose 50% from 1980 – 2004, largely due to the increased use of tanning beds
• Melanoma is the #1 cancer killer in women aged 30 – 35
• Melanoma is almost 100% curable if caught early; if not caught early, there is less than a 15% chance of survival
Progressions salon carries Coola Organic Skin Care products in their retail store.  Coola knows how important WHAT you put IN your body is to you. They are inviting you to care equally as much about WHAT you put ON your body.  They use as many ingredients as possible that are natural, organic, sustainable and locally sourced.  High performance products protect and nourish the skin with vitamins and age-defying antioxidants, while remaining free of parabens, paba, petroleum and phthalates. An advocate of both research and education, COOLA donates to the Melanoma Research Alliance and Healthy Child Healthy World.  Visit Progression salon retail store for the very best the beauty industry has to offer.