Source: progressions.com
Here at Progressions, we believe self care is the key to looking and feeling your best.
Meditation, a healthy exercise regimen and eating clean all contribute to a healthier you.
It's also important to include skin care in your daily self-care routine, as well as scheduling regular facial appointments with a spa professional to keep your skin healthy and rejuvenated.
Not sure where to start? Stop by the best hair salon in Bethesda on Wednesday, February 6 from 6pm-7:30pm for Beautiful You at Any Age, an educational event on skin care.
Skin Care Solutions from Facials to Fillers
Progressions is hosting Dr. Caren Sadikman from Congressional Aesthetics along with our own spa director, Angela Arrington, for an evening of skin care education and information. From HydraFacials to Botox, we can answer all your skin care questions.
Dr. Sadikman, who will educate you on Botox and fillers, has specialized in non-surgical aesthetic medicine for facial and body rejuvenation since 2010 and is an expert injector who continually advances her training and carefully incorporates the latest research and techniques into her practice.
She's also a calligrapher and artist, who combines her keen eye, meticulous hand, medical knowledge, and compassion for patients to deliver optimal results.
Do you prefer facials to injections? Progressions offers facial services to help with skin rejuvenation.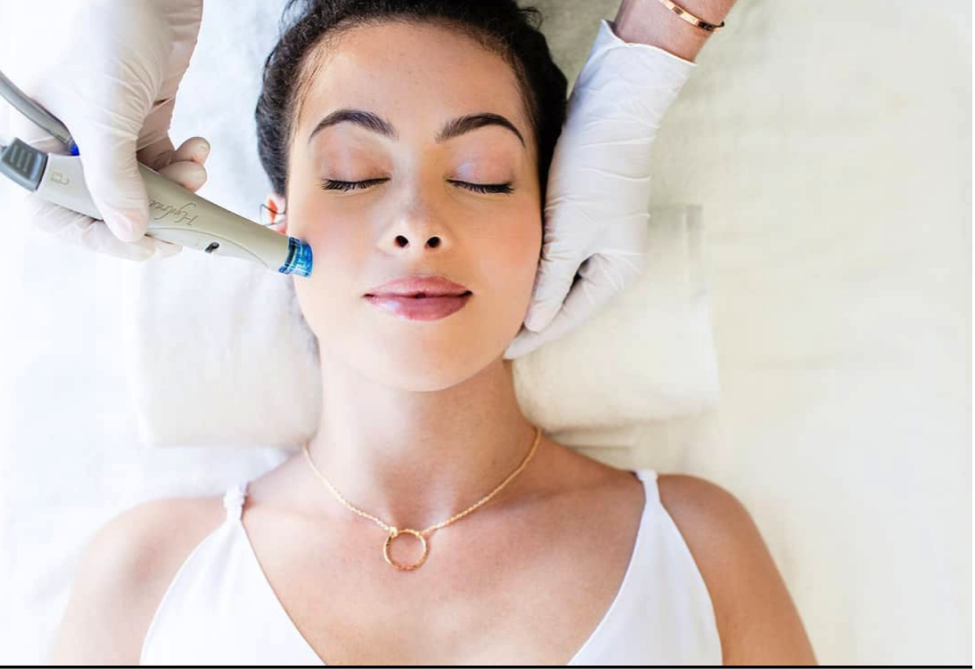 Source: @progressionssalon
Our HydraFacial, NuFace, and Celluma treatments each have unique technology that revitalizes skin by resurfacing and replenishing. NuFace is a tightening device, and Celluma uses LED therapy to correct fine lines and wrinkles. Both penetrate skin care products deeper into the skin than they would by hand
HydraFacial combines the benefits of hydradermabrasion exfoliation, a chemical peel, automated painless extractions, and a special delivery of antioxidants, hyaluronic acid and peptide-rich serums into one quick treatment for real results. The best part? It's appropriate for all skin types and targets sun damage, fine lines, wrinkles, dehydration and oily/congested skin.
In addition to leaving you fresh-faced, our facials also include a facial, neck, and shoulder massage to increase blood flow and oxygenation, so you end the service feeling relaxed, renewed and rejuvenated—a benefit for the mind and body.
At the event, Angela Arrington will educate you on more of the benefits of facials at Progressions, including customization for each guest, product ingredients and beneficial vitamins, how often you should book a facial, and what your at-home skin care regimen should look like for maximum results.
RSVP for an Evening of Education, Complimentary Gifts and More
So join us on Wednesday, February 6 for skin care education, a swag bag of goodies, refreshments, champagne and a special offer from one of the top hair salons in Maryland—$25 towards a Progressions facial you've never experienced before. Choose from a Purely Progressions facial, HydraFacial or Eminence Organic Facial. The facial must be booked that day and is not valid with any other offers.
To RSVP for Beautiful You at Any Age, call us at 301.231.8757 or email us here. Can't make it? Email us your questions! The skin care conversation is ongoing at Progressions. Our estheticians are always here to answer questions and address your unique skin care needs.
To learn more about Congressional Aesthetics, click here.