Can you believe we opened our doors 38 beautiful years ago? At Progressions salon spa store, we look for any occasion to celebrate our guests. This year (and every year), we are thanking you for the incredible amount of support and love that you have shown our community. So, cheers to you for making Progressions a great place to be … we couldn't do it without you!
View this post on Instagram
Psst—we have a surprise!
And to show just how much we appreciate you, we have a gift! On September 4th and 5th, buy a $100 gift card for only $85. This offer is available online only—so you can enjoy your Labor Day weekend in style. 
$10 for 10 Giveaway
Love your hair, all year long. Starting September 8th, purchase a $10 ticket for a chance to win 10 complimentary haircuts (or other services of comparable value). Proceeds will benefit the Montgomery Hospice in honor of Karen Eaton. Karen shined brightly at our front desk, illuminating our hearts and our lives. Her radiant presence will be forever missed.
Stop by the salon, and enter to win!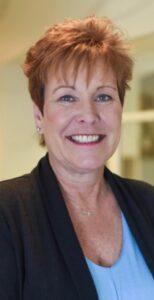 You deserve to be celebrated—and so does your style. Call (301) 231-8757 to reserve an appointment, or book online.