Holiday Gift Sets
THE MOST WONDERFUL
GIFT SETS OF ALL
Stop in to shop or call ahead for curbside pickup.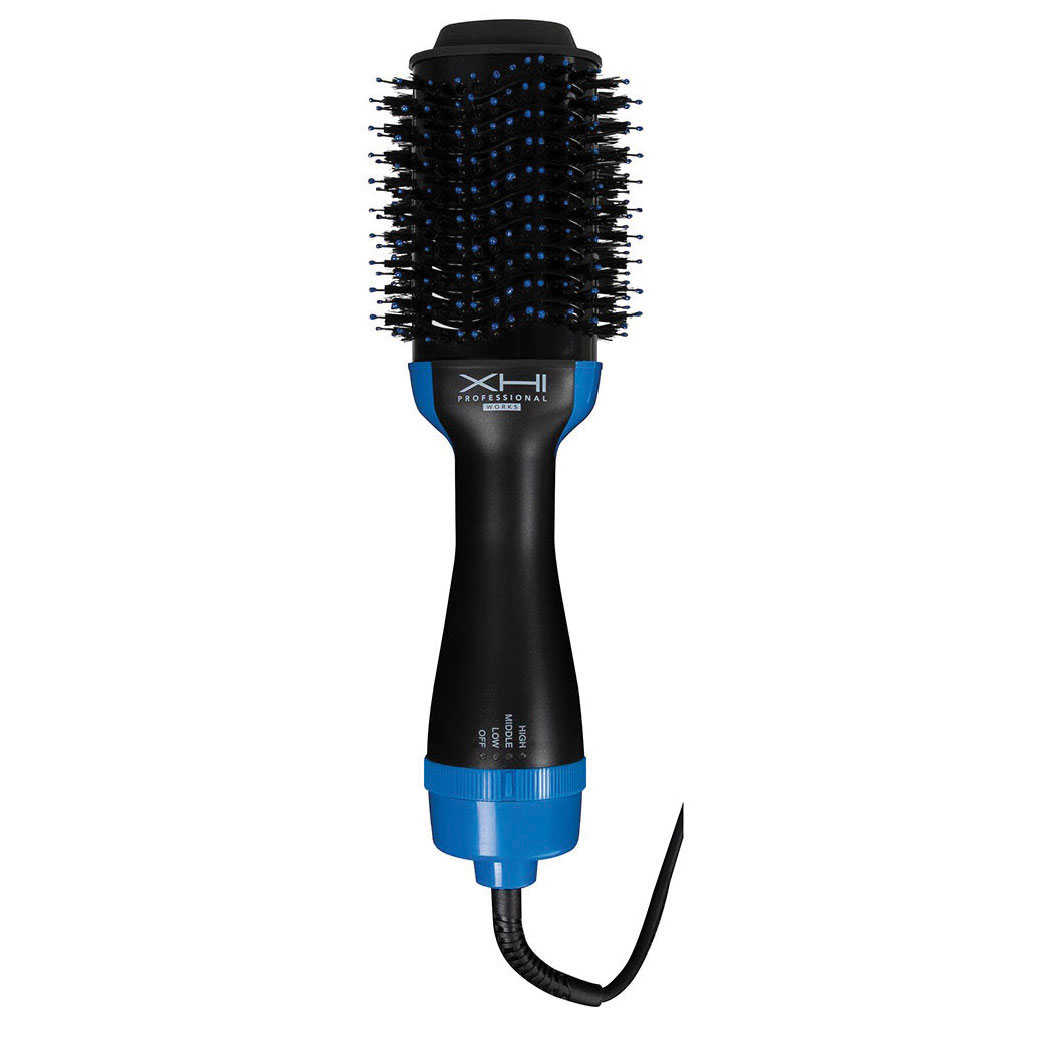 XHI All In One Dryer Brush and Volumizer
The single non-spinning brush features combination nylon pin and tufted bristles that are less damaging to hair while the tourmaline technology keeps hair soft, frizz-free and manageable, even reducing split-ends. Good for all hair types, from fine to coarse to smooth to wavy. Use on wet or dry hair.
$70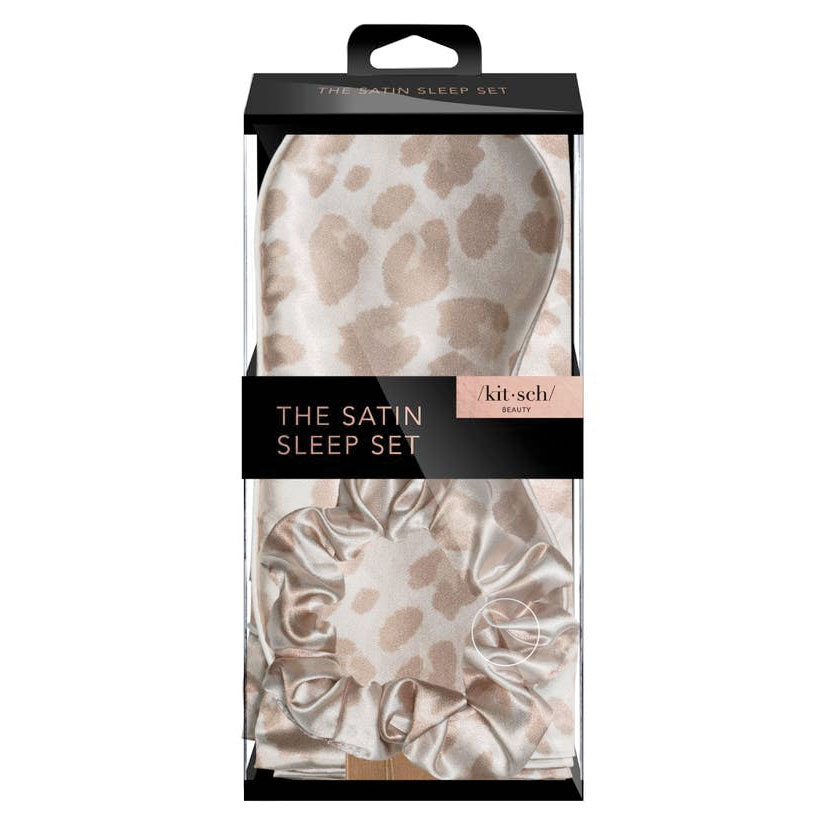 Kitsch Satin Sleep Set
Hydrating natural silk, anti-aging benefits, hypoallergenic, gentle on skin, lashes & hair, helps tame frizz & reduce, hair breakage, naturally regulate body temperature, self-care at its finest. The satin sleep set includes a satin pillowcase, eye mask, and a scrunchie.
$36
Cannabliss CBD Holiday Gift Sets
Indulge in Bliss Set
Two body treatments for beautifully radiant and velvety skin. The duo works to deliver rich, long-lasting nourishment. Contains: shea butter (powerful source of antioxidants and nourishing fatty acids), mulberry bark extract (brightening + protects against free radicals), goji fruit extract (antioxidant).
Beauty in Bliss Set
A duo of two brightening and smoothing skin treatments to help your skin glow. Contains: ginseng (antioxidant + anti-aging), red algae extract (protects against free radicals), aloe vera extract (soothing + hydrating).
$99 – $185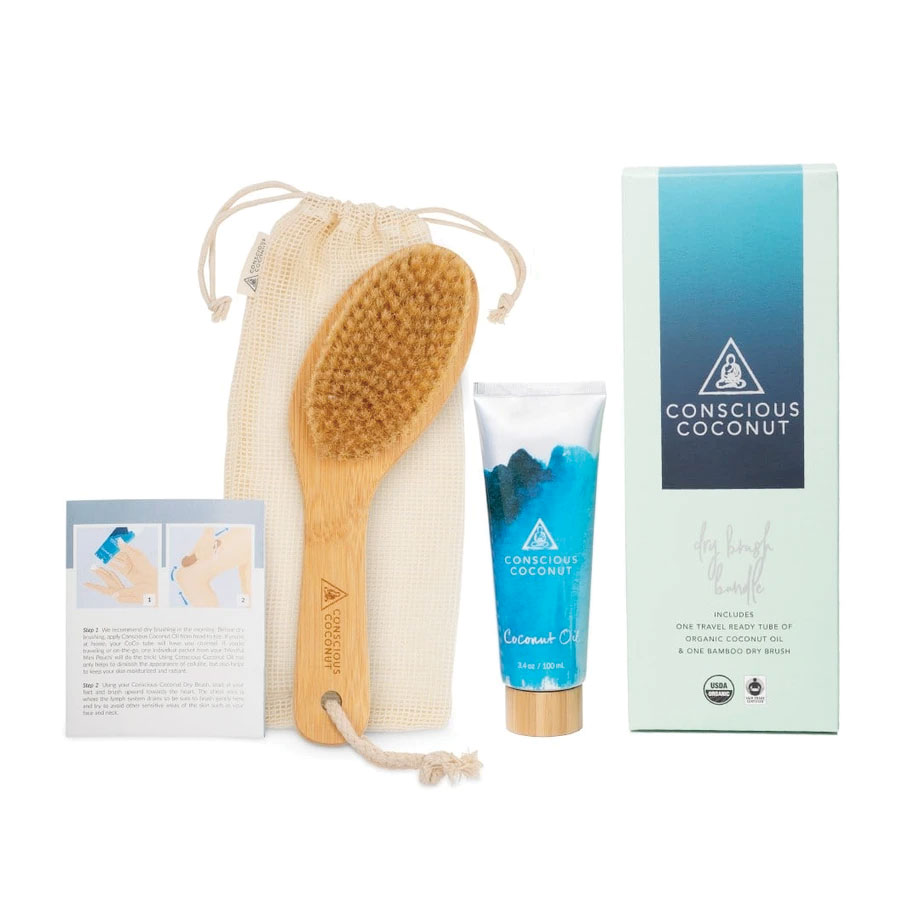 Conscious Coconut Dry Brushing Bundle
Helps to renew the skin and stimulate the lymphatic system, while encouraging the body to rid of toxins. Benefits of dry brushing: skin exfoliation, increased circulation, reduction of cellulite, lymphatic drainage, boost of energy, and rids skin of toxins.
$35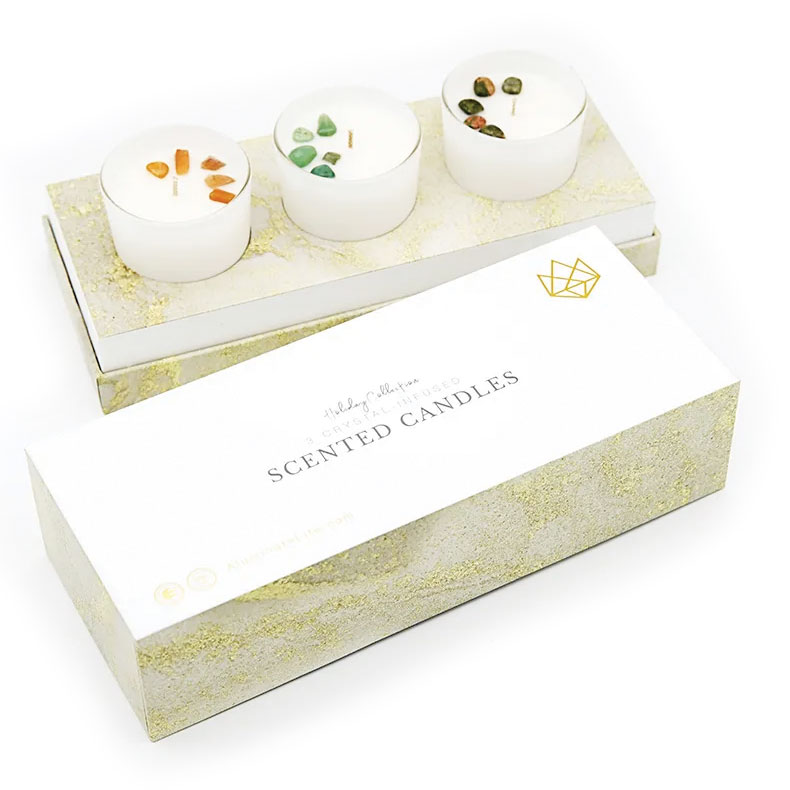 Aluminate Holiday Candles
Every hand-poured candle is made with the finest natural coconut wax and 100% cotton wicks to provide a clean, nontoxic burn that lasts up to 80 hours. Shop the three-candle box set or the individual 23 oz, three wick candles. Available scents are Gather, Cheer, and Spruce.
$48 – $65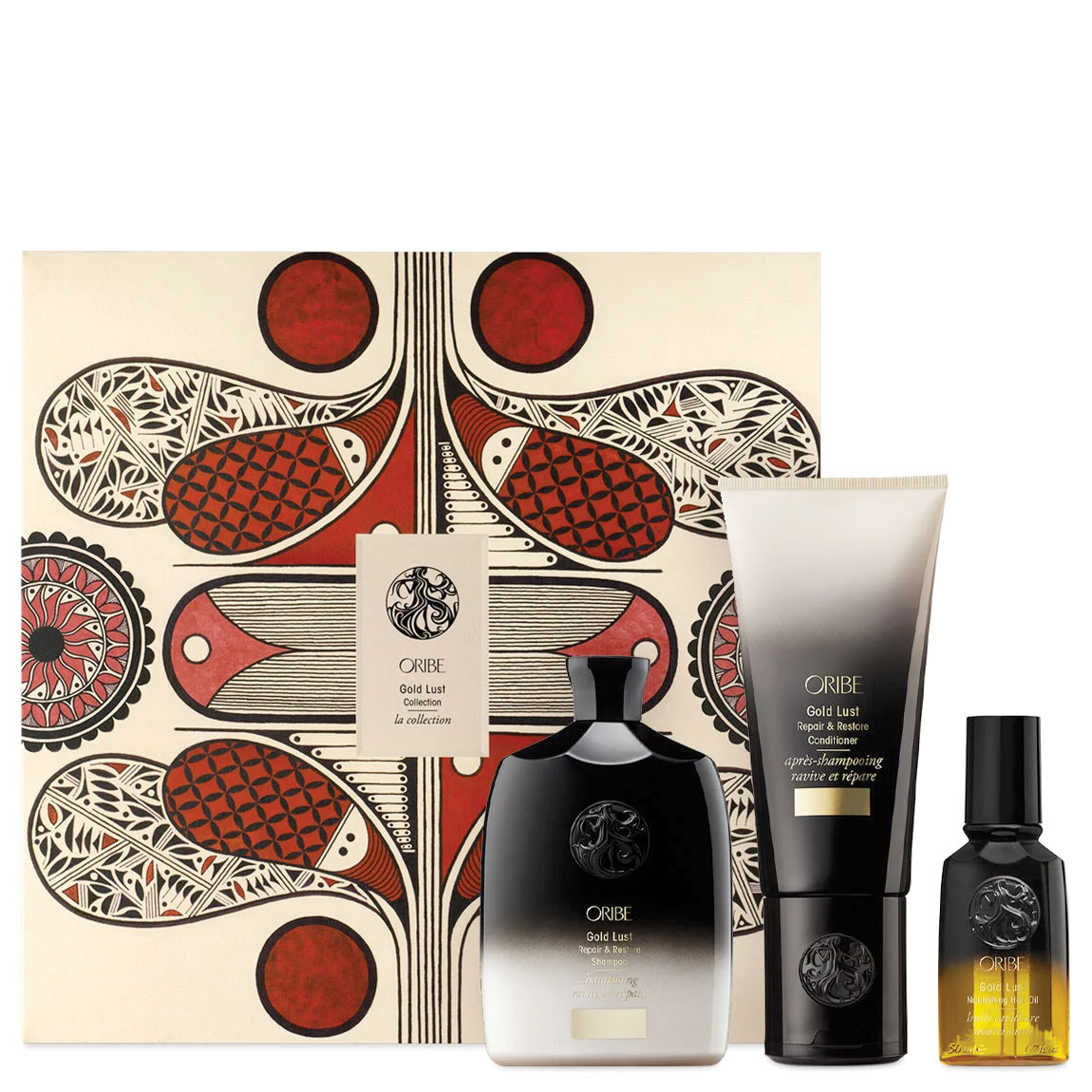 Oribe Holiday Gift Sets
Curated luxury assorted gift sets in collaboration with Antoinette Poisson: Parisian publisher of domino papers—creator of wall décor and patterns.
$25 – $115
Keratase Holiday Gift Set
Give the gift of beautiful hair with these luxury holiday gift sets. Most sets contain a shampoo, conditioner, and one styling product.
$82 – $125
Shu Holiday Gift Set
Give the gift of a decadent, luxurious hair care routine to someone you love, or treat yourself. Each set contains one shampoo and one conditioner.
$79 – $95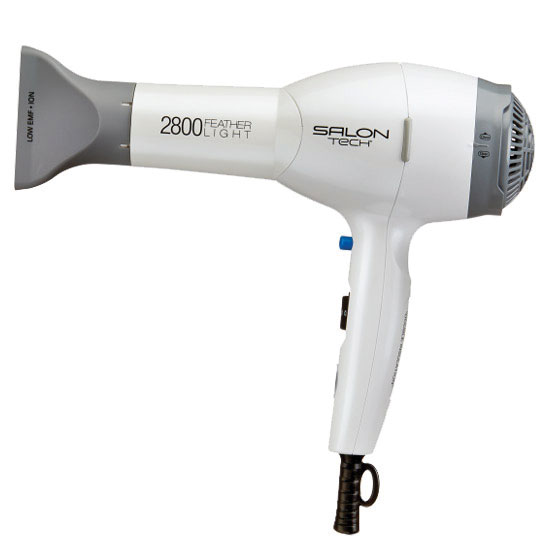 Salon Tech 2800 Blowdryer
Experience the fine-tuned balance of power and heat in the palm of your hands with the Salon Tech 2800 Blowdryer:
True 1875 watts of styling power
Stylist-recommended heat for precision styling
Super quiet drying
DC motor
Diffuser and concentrator included
Easy to remove the filter for cleaning
One-year limited manufacturer's warranty
$195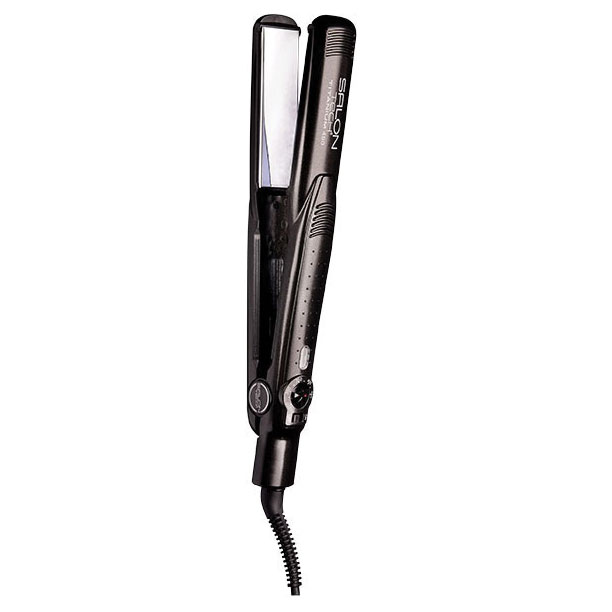 Salon Tech Flat Iron
This professional-grade flat iron with 450°F temperature will straighten thick and coarse hair in just one smooth pass.
High quality titanium coating for optimal heat exposure
Ergonomically designed for the utmost comfort during use
Digital temperature control and power indicator
Easily adjustable temperatures up to 450°F
One-year limited manufacturer's warranty
$160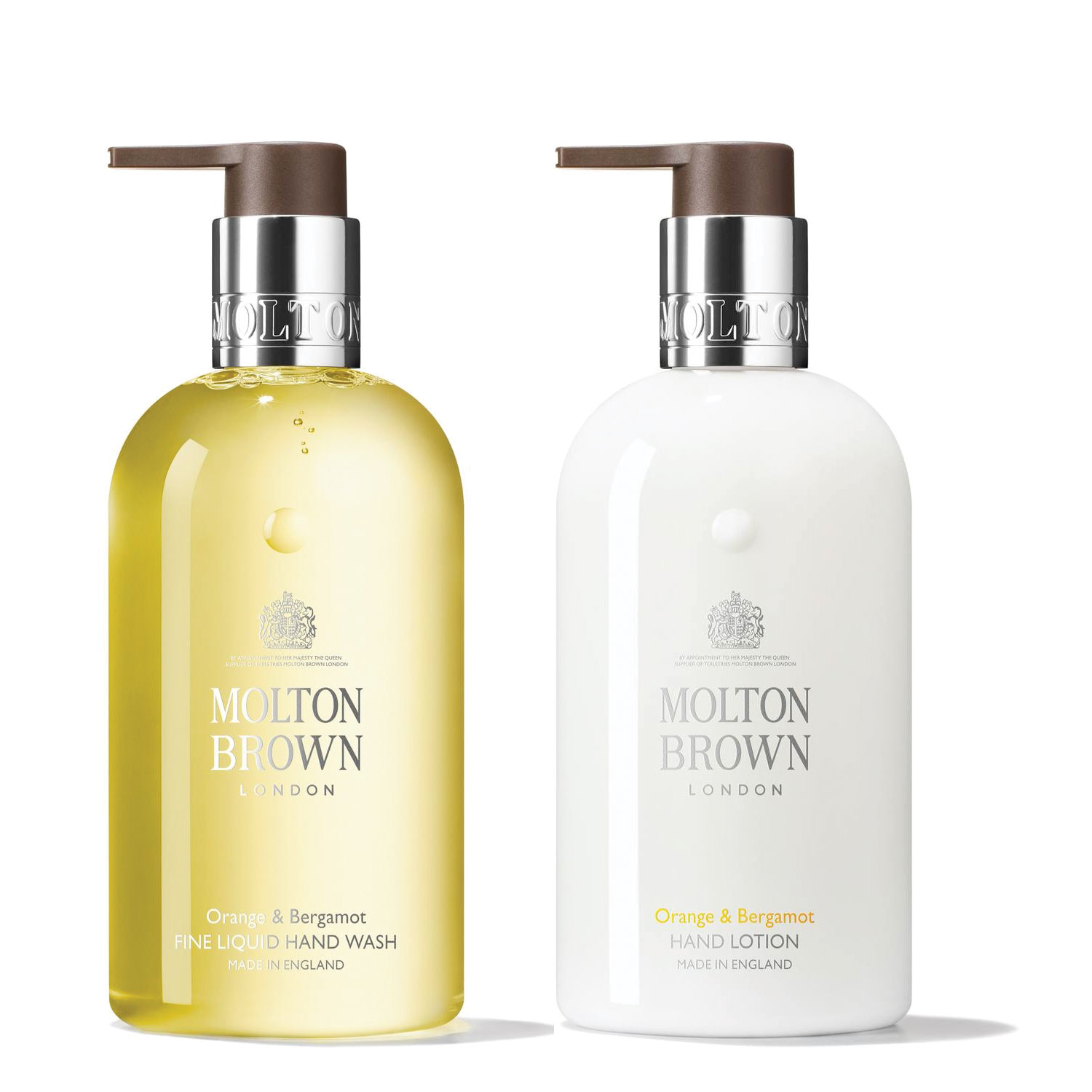 Molton Brown

Made from the finest natural essential oils from across the globe. Designed to make your routine a time for indulgence.
$32 – $42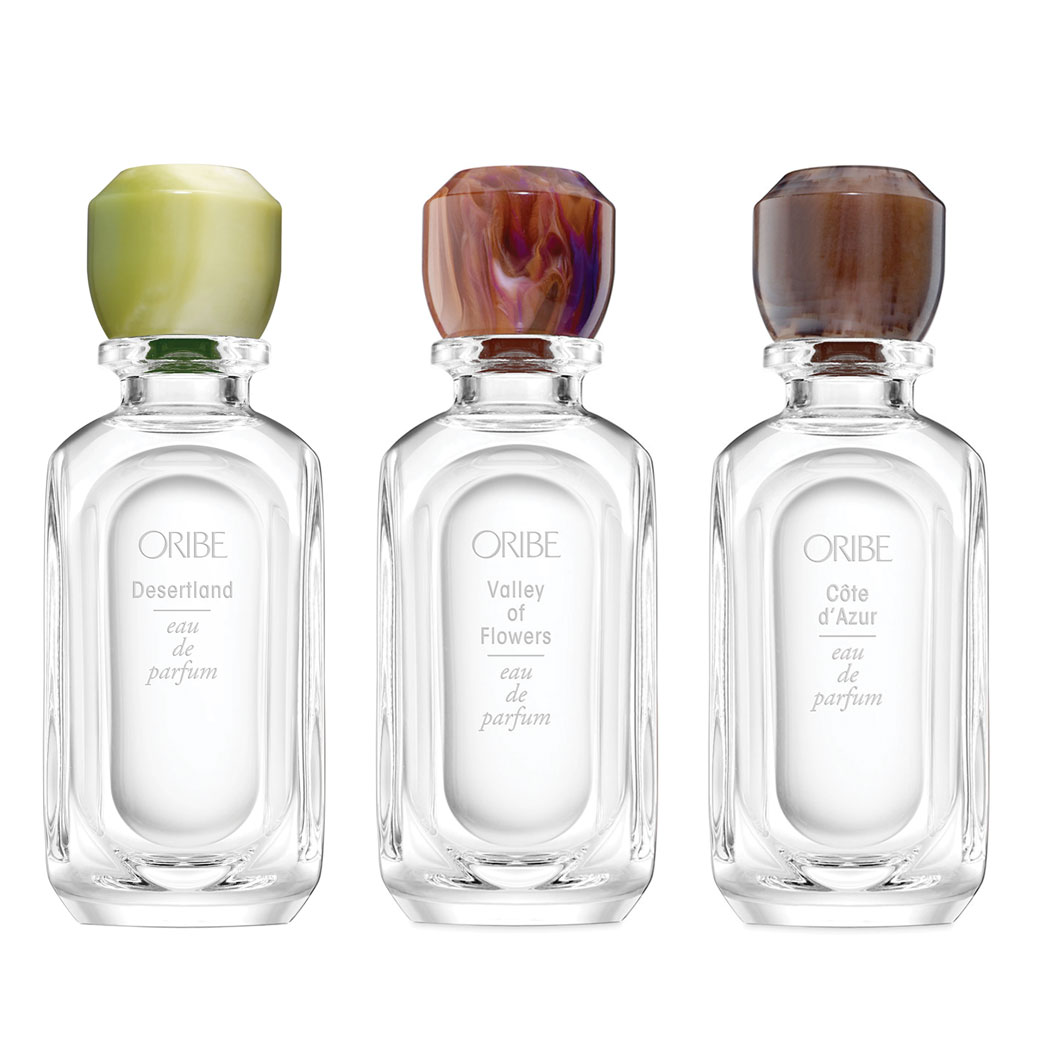 Oribe Perfume

Discover your new signature scent with the Oribe Eau de Parfum Collection.
Cote D'azur: Notes of Calabrian bergamot, white butterfly jasmine and sandalwood
Dersetland: Bright crisp notes of juniper berry, lavender, pine and Texas cedar wood
Valley of Flowers: Fresh notes of Bulgarian rose, jasmine petals, and peony blossoms
$125
Gift Card

Give the gift of beauty with a Progressions gift card!