You've thought about it long and hard, pinned way too many pins on Pinterest, asked your friends—and you might have even gotten a cheap pair just to see how they would look pre-investment. You're ready for extensions! And we're here to take you through everything you need to know about them—so no matter if you're a first-timer or a seasoned pro, you'll know exactly what to expect—and then some.
SO, YOU WANT TO GET EXTENSIONS.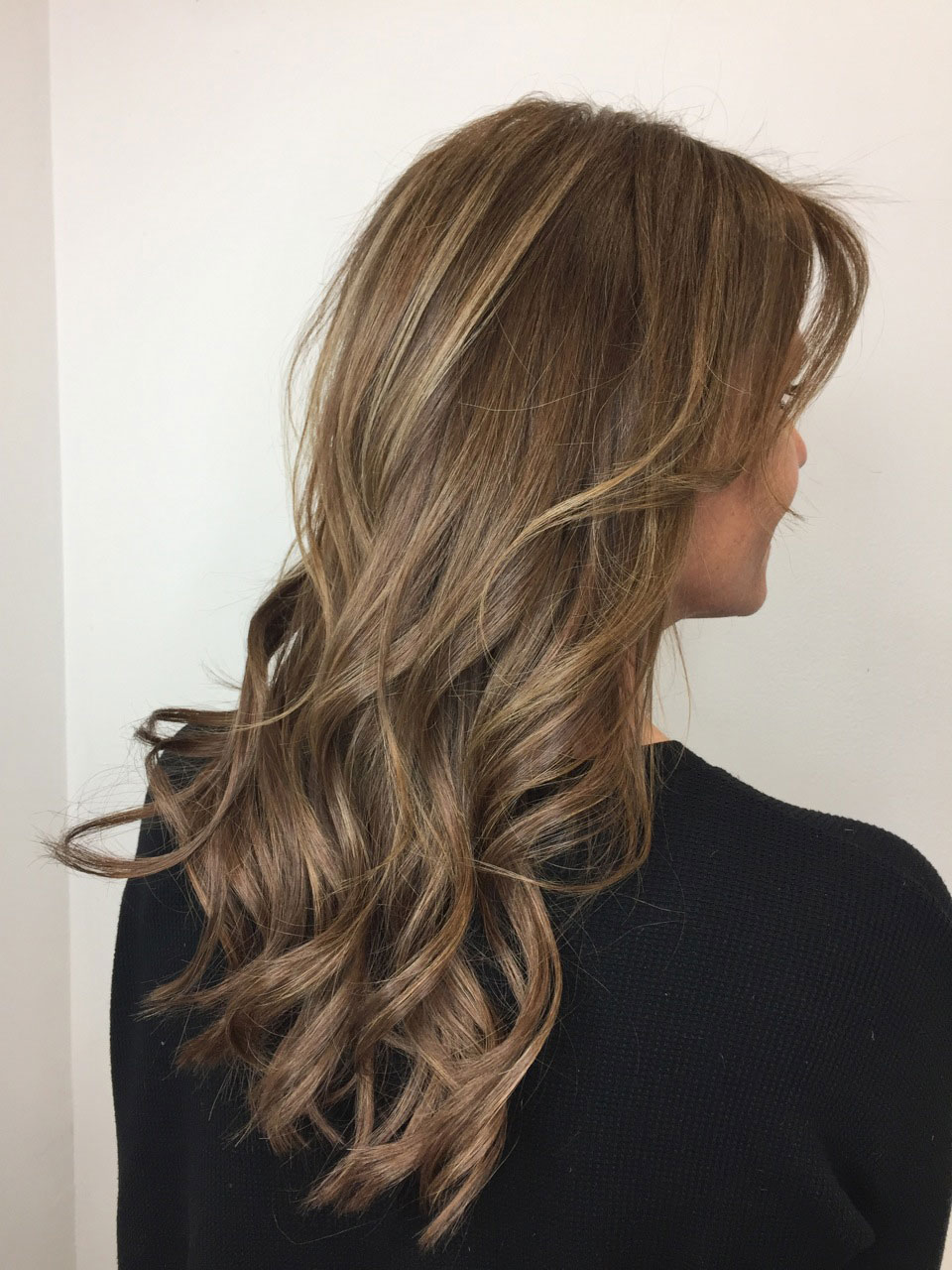 Extensions are great options for anyone looking to add length—and guests with thin hair may reap even more benefits, too. This is because extensions add more fullness and volume that might have otherwise been lost or never there to begin with. Of course, length is an added bonus, but the number one thing to know when it comes to extensions? It's a commitment. (But rest assured, it's a good kind of commitment.)
YOU'VE GOT OPTIONS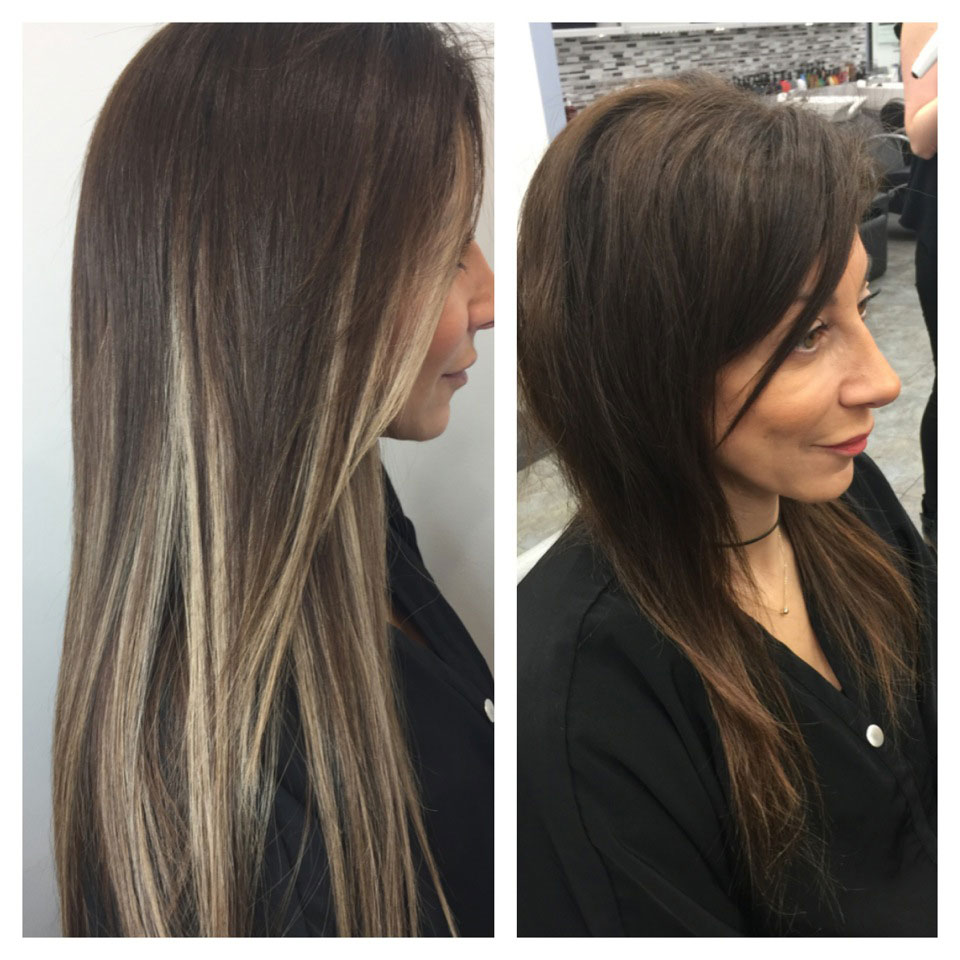 We carry three kinds of extensions—resin bond, tape-in and evolve extensions. Each have their own unique characteristics, and one is no better than the other. With our complimentary consultations, we'll discuss each option in detail to determine the choice that's best for you, your hair color and your lifestyle. (And yes, we can match any hair color—even all colors of the rainbow!)
OUR COMPLIMENTARY CONSULTATIONS
When it comes to extensions, consultations are crucial, and are done prior to your application appointment. This is not only because we special order the hair, but we want to give you some time to make sure you are committed to the price point and maintenance. The best part is—these consultations are free, and only take 15-30 minutes. During this time, we will discuss the look you are trying to achieve (and what kinds of extensions can help you get there), price, maintenance requirements, and of course, your color and length. Knowing what you're looking for – and what would work best for your lifestyle – is key for both you and us. We want you to have the best experience possible with your new look!
EXTENSION MYTHS—DEBUNKED
We get this all the time: "Are extensions damaging to your hair?"
The answer is no! As hair grows, it can potentially dread, which would then damage the hair. However, as long as you take care of your extensions, this shouldn't happen, and would not be damaging to your real hair – no matter what type – in any other way.
Another one we get: "I've heard extensions really hurt to get."
If you're tender-headed, we would advise that you take a pain reliever just to ease any potential soreness. But to get, they don't hurt! (If for any reason they do, just let your stylist know.)
MAINTENANCE AND CARE
Maintenance appointments vary—if you hair grows unusually quickly, you might need to come in sooner (but this isn't very common). A rule of thumb for resin extensions, however, is about every 3-4 months.
To best care for your extensions, we highly recommend the Kérastase product line. Typically, the goal with extensions is to grow and volumize—which Kérastase is our go-to for.
Have we convinced you to get extensions yet? Stop in to Progressions to check out our Kérastase favorites or book your extension consultation.